Madison's Story
On February 22, 2007 at a doctor's appointment. We heard those words that no expecting parent should ever have to hear. "I am so sorry, there is no heartbeat." Our world as we knew it would be forever changed.
A few hours later, we would deliver our daughter, Madison Elizabeth Stamper via c-section at Martin Medical Center North Hospital in Stuart, FL. Our time together would be brief. Babies often show physical changes of death rapidly so many hospitals hurry to get babies to the morgue. We had two hours with our angel. Not enough time. All we needed was time to say goodbye and take in what was happening.
A nurse had a camera in her locker and asked if we would like her to take a few photos. Cell phones were not as they are today so, having a camera at the hospital was great. The five pictures she took would be the only pictures we would ever have of our daughter,
Times have changed. The people at Flexmort have developed a CuddleCot™ that would give grieving parents and families have more time with their children, This allows families to capture memories and have time to say goodbye helping in the grieving process.
We would like to use our tragedy to help other families by placing a CuddleCot™ in as many hospitals as possible. We hope that other families can have what we did not, more precious time for memories, bonding and promoting healthy closure.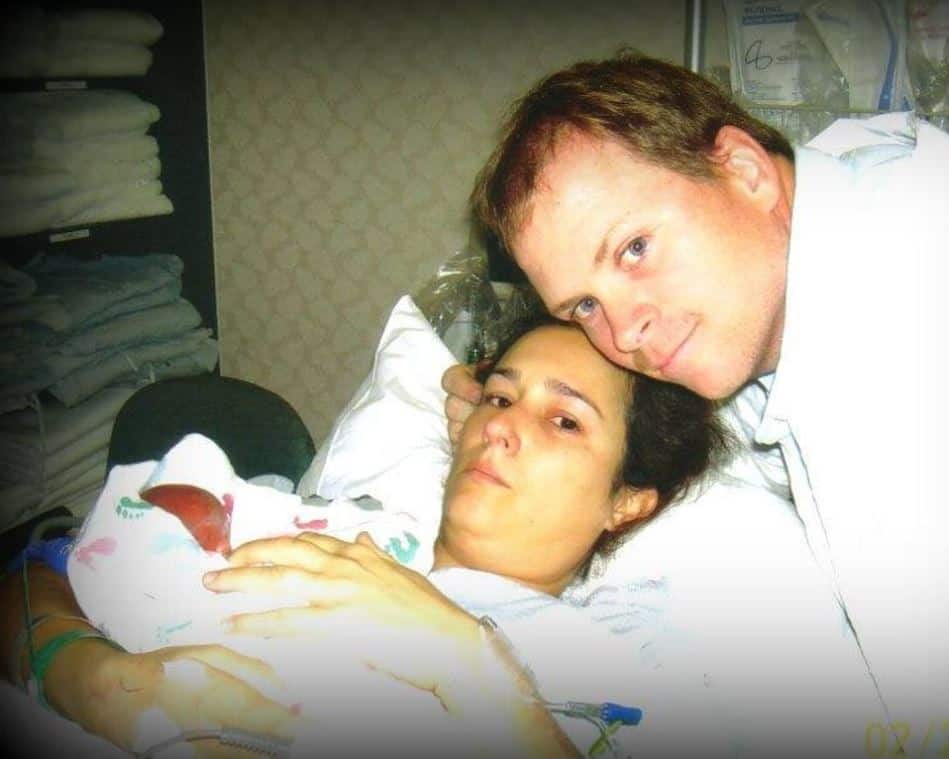 Chris & Christina Stamper Butterfly Release at Cuddle Cot Dedication October 14, 2016
Chris, Christina and Kathy Ergle
The staff of Martin Health System is excited to receive the first Cuddle Cot in the State of Florida